Meaningful Matters:
Exploring your Content

Instructed by Anissa Lewis



Saturdays 10am-1pm
April 7 – June 2

* no class on April 28


Registration Deadline: April 4, 2018


[ REGISTER HERE ]



Description: Practiced artists, as well as artists wanting to become more rigorous in their studio practice, working in any medium, will navigate the often-challenging process of recognizing and polishing the content, or creating meaning, in their artwork in this interdisciplinary course.
This class will address many of the more complex topics professional artists wrestle with in their studio practice, including:
Going beyond subject matter/discovering what is truly important
Researching personal concepts by seeking peer artists, parallel ideas, and comparable visuals
Revisiting your creative process, from ideation to implementation, when to explore, when to challenge
Contemplating effective visual communication strategies
Encourage the feedback loop between visual practice and conceptual development
Working in a series - What makes or "completes" a body of work?
Critique and analysis - Have the ideas been communicated successfully?
Who is your audience?
"Finishing" a work, or body of work
Bringing work out of the studio into the world – What is the best venue for the work? How should the work be prepared for such a venue? Considering, and creating work, for unconventional space/places
Communicating ideas through professional avenues; artist statements, talks, proposals, show statements, etc.

Tuition: $325
Course fee includes FREE access to all Wednesday Open Figure Sessions during the duration of the course.


Class Size:
Minimum: 4
Maximum: 12

Materials List:

- Current artist's sketchbook
- 18x24 Strathmore drawing pad
- Pencil (HB, 2B, 6B)
- Kneaded eraser
- Material of choice (gouache, pastels, cut paper, etc)
- Camera phone
- Pinterest Board
- Comfortable walking shoes
Level of Study: This class is suggested for individuals who have experience with their medium beyond the introductory-level. Basic knowledge of drawing materials and techniques is expected.

---

LOCATION: Unless otherwise specified, all courses are hosted at Manifest's Drawing Center Studios in Madisonville at 4905 Whetsel Avenue (second floor) (see map and direction links below). Manifest's studio facility provides two classrooms, a darkroom, and a processing room all totalling nearly 4000 square-feet. The studios are outfitted with professional equipment, furniture, and study aids.

Kiki Smith


Anissa Lewis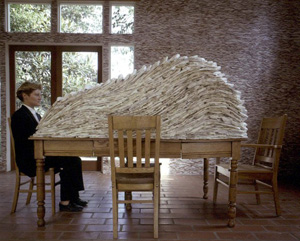 Hamilton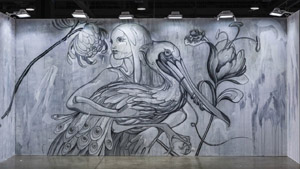 Jean
---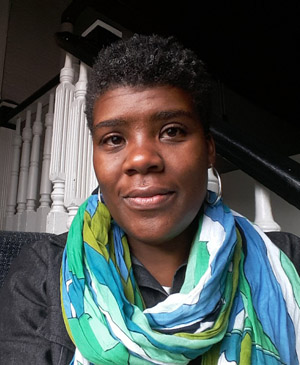 About the instructor:
Anissa Lewis holds a BA in Studio Arts from Knox College and an MFA in Painting and Printmaking from Yale University. She has taught at the university level for nearly two decades, at institutions throughout the region including Miami University (Ohio), the Art Academy of Cincinnati, and the University of Cincinnati DAAP.
In regard to her personal studio practice, Lewis states:
"Creating art, happenings and interventions that affirm, challenge and invent what it means to be oneself...

"Assisting others to manifest their ideas with abandoned joy and unrelenting focus...

"Reintroducing places once predictable as now unknown to spark conversations about what is expected versus what is possible...are what drive my work as an artist and teacher/facilitator.

"I submit that when we work to build environments through inclusion, education, empowerment and love, we create opportunities for each of us to live beauti-FULLY.

"This belief shapes the work I create, classes I teach from community to college level and the shows I curate. It also has led me to participate in projects where I co-taught an arts based self-empowerment workshops at a women's prison on the drug and alcohol abuse unit; worked with high school students of color to paint murals to foster community engagement and created a rites of passage program for girls.

"Currently, I am working on a series of art, conversations, and community actions aiming to build meaningful relationships, strong community and change. I also am collaborating on a social practice project in a Cincinnati, OH neighborhood experiencing revitalization. Through story sharing and placemaking, we aim to build community for equitable development. Lastly, I am photo-documenting neighborhoods to study how places are people."