GENERAL PROGRAM INFORMATION
SCHEDULE
Sessions are now offered on a weekly basis on Tuesdays and Wednesdays throughout the year. Our CALENDAR is the best place to confirm the status of a session or course. In general, major holidays or weather emergencies (or state or city-mandated pandemic shutdowns) are the only times sessions are not offered.
SCHEDULE:
| | |
| --- | --- |
| Tuesdays | 7-9pm |
| Wednesdays | 7-9pm |
| Thursdays | 7-9pm |
This schedule represents our return to regular Open Figure Sessions but still at a slightly reduced capacity in order to maximize safety through social distancing. As demand increases we will expand the number of scheduled sessions, or adjust accordingly, and this page will be updated.
Set-up and clean-up activities will be slightly modified. Please listen to all instructions from your moderator in order to ensure efficient and safe participation.
Note: on very rare occasions a session may be canceled on a particular day due to overlap with a Manifest instructed course or public artist demo scheduled for the same space. Communications about such a closure will be made in advance, and noted on our calendar, and all 10-week block participants will have their registrations extended by one session.

---
MODERATORS
| | |
| --- | --- |
| Tuesdays | Hanna Sosin, Scholar in Residence |
| Wednesdays | Aisha Fajardo |
| Wednesdays | Jill Griffin |
---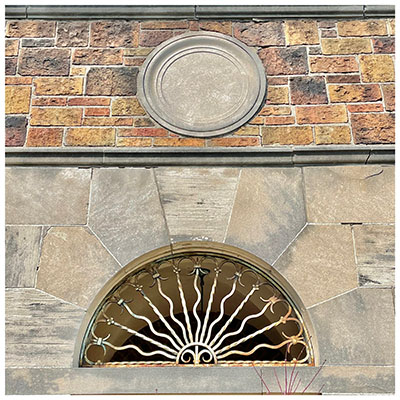 Entrance to Drawing Center programs at M1

LOCATION NOTE: Open Figure Life Drawing will be among the first programs to transition to Manifest's new home at 3464 Central Parkway (M1) as of May 17, 2022.
The 13,000 square foot historic 90 year old French Normandy style building on its one-acre site in Clifton near Camp Washington is easily accessible from the entire Greater Cincinnati region. On-site parking, grounds, and the welcoming neighborhood of Clifton Hills promise to make this permanent home for Manifest an ideal place to experience, practice, and learn.
We can't wait to share the amazing space and environment with participants! Please bear in mind our transition to the new space will take time, and so various procedures may evolve over the coming months and the next two years as we develop plans for major renovations. Please be patient with us as we grow!
As always, drawing horses and easels are available on a first-come first served basis. Supplementary seating, including chairs, stools, and cushions is also available. Participants should provide for their own supplies and drawing board.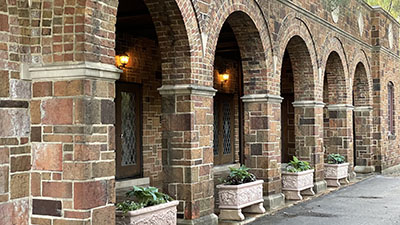 The Study Arcade at M1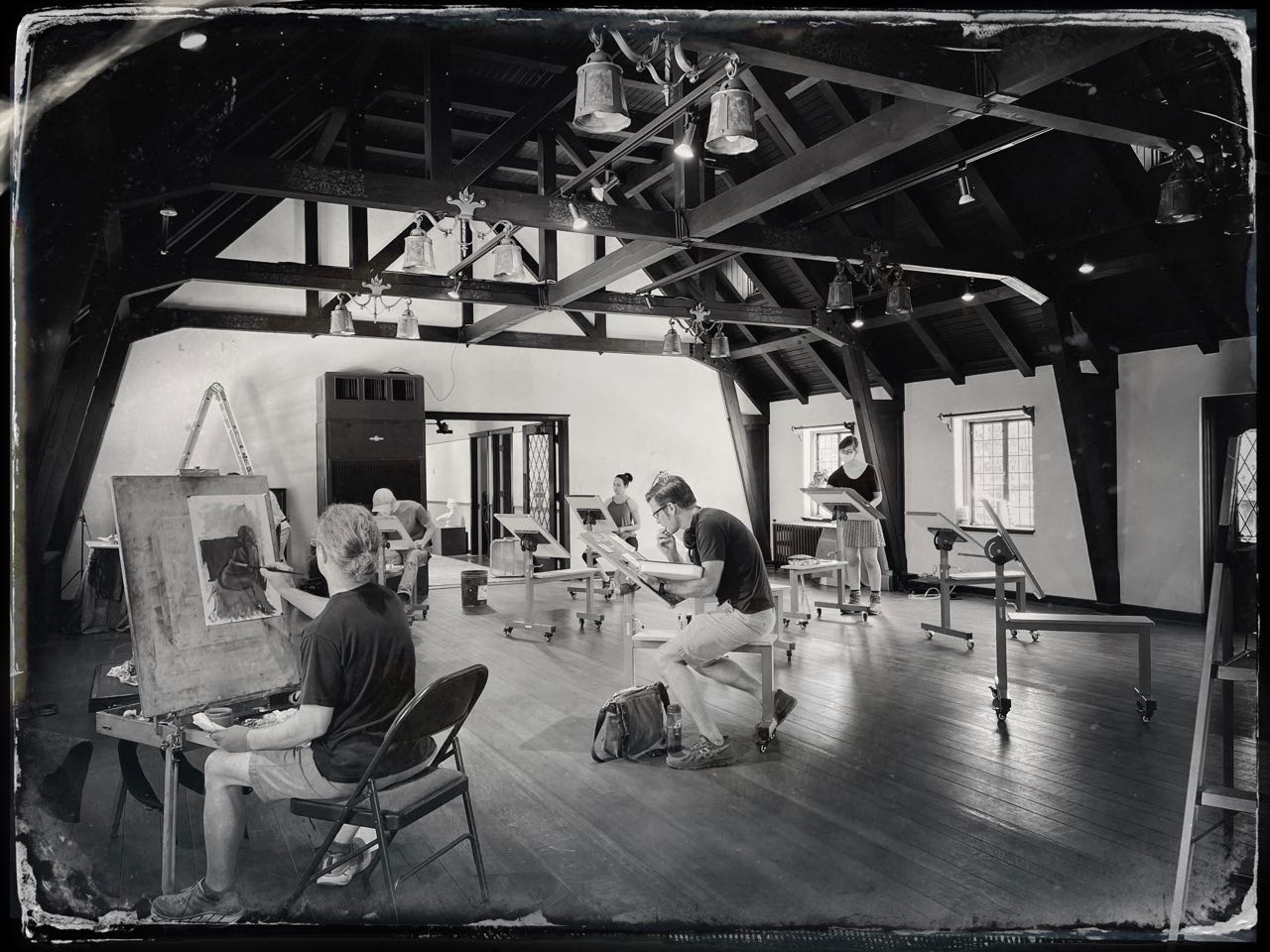 The Large Classic Drawing Studio at M1
PRICING AND PARTICIPATION INFORMATION
WALK-INS WELCOME!
Walk-ins (one-time or part-time participants) are always welcome! This allows those who cannot find time to participate every week to take advantage of the value of Manifest's studio program according to their schedule. At least 3 hours before participating, walk-ins must register via our registration page (see link below) and select the 'walk-in' option, including the date to be attended.
WALK-IN PRICING
General
$14 per visit
Student
$7 per visit
ALL PAYMENTS MUST BE MADE VIA PAYPAL.
No cash or check payments will be accepted for the time being.
---
BLOCK PRICING
STANDARD "ANY-DAY" 10 SESSION PASS*
(10 visits to be completed by the end of 2022)
General
$105 per block of 10 visits
Student
$50 per block of 10 visit
These passes offer each participant 10 visits to any Open Figure session for the remainder of the year, starting with the first day attended. Enrollment is non-transferable. Passes expire when ten sessions have been attended or at the end of 2022, whichever comes first.
*10-Block passes are good for any Open Figure session on any Tuesday or Wednesday. They are not day-specific.
ALL PAYMENTS MUST BE MADE VIA PAYPAL.
No cash or check payments will be accepted for the time being.
---
YEAR-LONG PASS:** (approximately 50 visits)
General
$420 per year for Tuesday OR Wednesday OR Thursday
Student
$210 per year for Tuesday OR Wednesday OR Thursday
These passes offer each participant approximately 50 sessions across a one-year period starting with the first day attended. Participants' visits must occur in the track selected throughout the period (Tuesday, Wednesday, or Thursday). Enrollment is non-transferrable. Session passes expire one full calendar year after the first date attended.
**Year-long passes are still day-specific. When you register, you'll be asked to select either Tuesday, Wednesday, or Thursday participation. Your pass will provide you with unlimited visits to that day's Open Figure sessions for 12 months.
---
DRAWING LEAGUE MEMBERSHIPS
We've traditionally offered these passes in order to encourage a higher level of participation by individuals across the year. We are pausing the offering of new packages until our pandemic adjustments are solidified and/or the crisis has passed. We will update this page when we feel it is possible to expand the options.