Introduction to Acrylic Painting

Instructed by Adam Mysock



Saturdays 2-5pm
June 9 – July 28



Registration Deadline: June 6, 2018


[ REGISTER HERE ]



Description:
Through the study of the still life, landscape, portraiture, and the analysis of masterworks, this course will serve as an introduction to the properties and processes unique to acrylic paint. This includes learning to control the quick drying time and translucency inherent to the medium through direct painting methods and indirect approaches such as glazing and scumbling.
Through this course, students will become familiar with techniques for:
starting, developing, and finishing a successful acrylic painting
placing objects within a picture plane to create purposeful compositions
implying the volume and surface of objects using various paint application processes
addressing foundational color theory so that we can produce descriptive colors with a painting
working responsively with an acrylic surface to avoid the "plastic–looking" surface typically associated with novice acrylic works
Tuition: $325



Class Size:
Minimum: 4
Maximum: 12
Materials List:
Acrylic Paint*

titanium white – 5 oz. tube
hansa yellow light – 2 oz. tube
cadmium yellow medium – 2 oz. tube
cadmium red medium – 2 oz. tube
alizarin crimson – 2 oz. tube
ultramarine blue – 2 oz. tube
cerulean blue (opaque) – 2 oz. tube
raw umber – 2 oz. tube


*Recommended brands include (but are not limited to) Golden, Liquitex, and Utretch.


Brushes*

#1 Round
#4 Round
#8 Round
#4 Filbert (a flat shaped brush with a curved tip)
#4 Bright (a short bristled, flat shaped brush)
1-inch Flat
2-inch Gesso brush

*Make sure you are purchasing synthetic or bristle brushes suited for acrylic paints. If you already have a set of synthetic bristle brushes of various sizes and shapes, there is no need to purchase new brushes for this class.



Miscellaneous



Small, misting spray bottle
paper towel
metal, cork-backed ruler – 24 inches
bar of soap
gesso
masking tape – 1 ½ inches wide
razor scraper (please look for a scraper, not a utility knife)
palette (A metal, enameled palette at least 9x12 inches is recommended, but any hard, white, non-plastic surface can work. Please avoid paper palettes as they can create excessive waste.)
sketchbook/journal
water container

Surfaces

2 Sheets of Arches BFK (or similar 100% cotton, heavy weight paper; paper color doesn't matter as the paper will be gessoed)
Level of Study: This class is designed for beginners and those who have minimal painting experience. However, those wishing to refresh their acrylic painting skills are also encouraged to register.
---

LOCATION: Unless otherwise specified, all courses are hosted at Manifest's Drawing Center Studios in Madisonville at 4905 Whetsel Avenue (second floor) (see map and direction links below). Manifest's studio facility provides two classrooms, a darkroom, and a processing room all totalling nearly 4000 square-feet. The studios are outfitted with professional equipment, furniture, and study aids.

Adam Mysock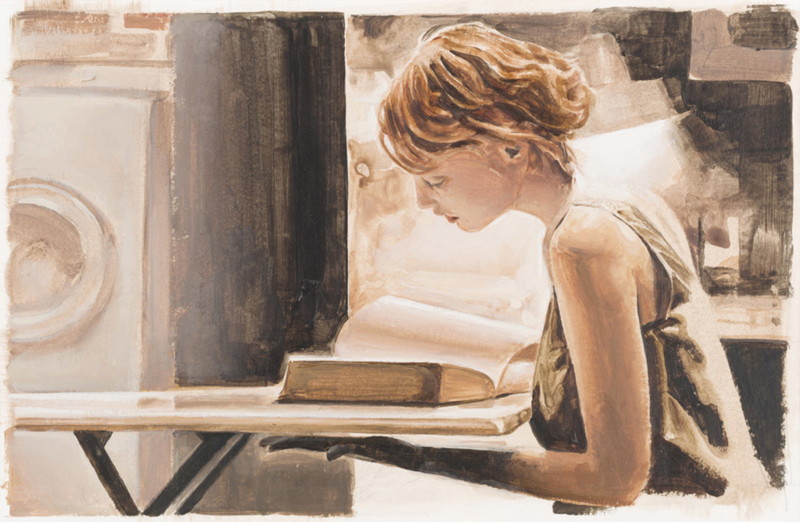 Jan De Maesschalck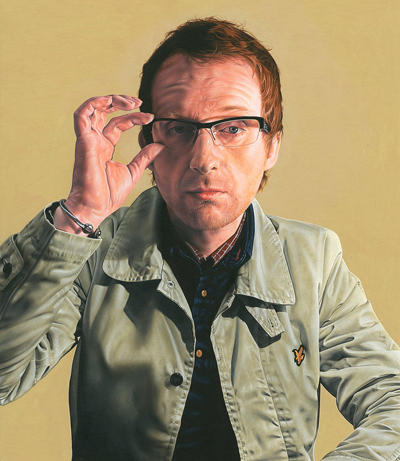 Steve Caldwell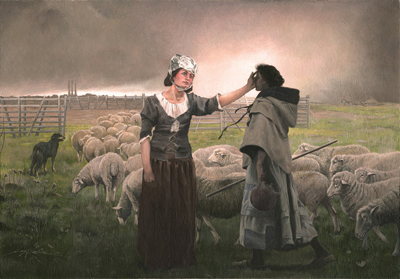 Adam Mysock
---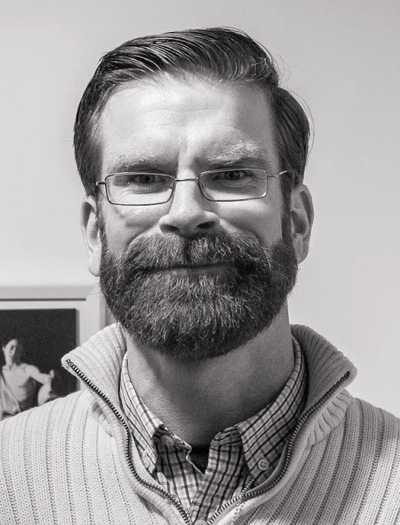 About the instructor:
Painter Adam Mysock holds a BFA degree in Painting and Art History from Tulane University and an MFA from Southern Illinois University at Carbondale. In collaboration with his studio practice, he has taught at the university level for more than 10 years—most recently as a Senior Professor of Practice at Tulane University in New Orleans, Louisiana.

Mysock's work has been exhibited both nationally and internationally and is in private collections throughout the world, including those of Thomas Rusche, Beth Rudin DeWoody, and the 21C Museum. In 2012, he was awarded first prize "Best in Show" in the Ogden Museum's first annual Louisiana Contemporary Juried Exhibition. He was also included in the 2013 South edition of New American Paintings. More recently, Mysock has exhibited at VOLTA NY, Galerie Andreas Binder in Munich, Germany, the Contemporary Arts Center of New Orleans, Galerie Jochen Hempel in Berlin, Germany, and is part of the traveling group exhibition Guns in the Hands of Artists.

Mysock is currently the Coordinator for Manifest Drawing Center, living and working in Cincinnati, Ohio.