Teach at Manifest Drawing Center
Manifest's staff continue to build the Drawing Center curriculum and plan future offerings.Teaching artists, professors, graduate students, working designers, illustrators, and other professionals with relevant skill, knowledge, and an aptitude for studio instruction are invited to submit course proposals.
Instructors are hired contractually on a course-by-course basis and are paid a rate comparable to nominal university adjunct pay (based on hourly average). Workshops and short courses by artists from outside the greater Cincinnati region are contracted on an individual basis with all logistics taken into account (travel, lodging, etc.)
The Manifest Drawing Center seeks to provide programming that not only helps make better artists, but also better teachers. Our learning environment and general philosophy are aimed at providing a laboratory for the advancement of the study of art making and learning. This applies especially to drawing, but is not limited to that discipline.
Courses proposed may be of any relevant subject, length, and design. Applicants may inquire in advance if uncertain of a good fit before submitting our brief proposal form. (email us here with questions)
Manifest's flagship offerings are independent study Open Sessions focusing on life drawing that occur three times a week. These along with Drawing Lab comprise our core public uninstructed offerings. This is punctuated by instructed courses and workshops that branch out from this core and include a variety of formats and subjects, including 1-day workshops, weekend workshops, and multi-day (across several weeks) courses on par with college-level study. These vary from course to course with no set pattern. We are currently developing plans for an ongoing offering of Basic Drawing (not restricted to beginners) that may rotate through three or four key aspects of drawing on a quarterly basis.
Those seeking to propose a course should keep in mind that Manifest's Drawing Center program serves a wide variety of creative individuals, from high school and college students to working artists, teachers, and retirees. However our mission is to be a continuing education program, differentiated from a community education program. Regardless of the age or experience level of the participants our goal is for all our offerings to be rigorous and contribute to the significant advancement of the abilities and creative thinking of those involved.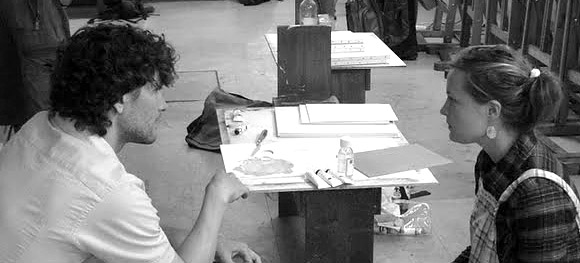 Manifest's Drawing Center Studios are located in Madisonville (an urban neighborhood of Cincinnati, Ohio) at 4905 Whetsel Avenue (second floor) (see map and directions below). Manifest's facility provides two studio classrooms totalling over 3000 square-feet. The studios are outfitted with professional equipment, furniture, a growing cast collection, and study aids.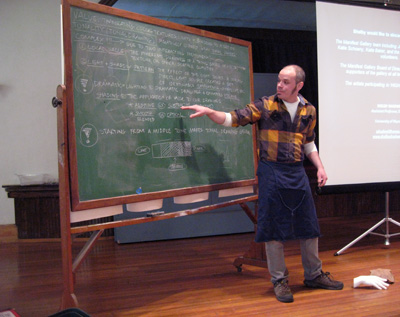 TO PROPOSE A COURSE OR WORKSHOP

Linked below is a simple form that will allow us to gather your basic info, course concept, and a brief course description. We will consider all submissions and will keep those of interest on file. Our staff will contact those whose proposals are immediately relevant and actionable.
Submission of the course proposal is not a formal agreement and in no way obligates Manifest nor the applicant.
This is simply a convenient way for us to solicit and organize potential collaboration from a wide array of teaching artists. But we ARE eager to fill our studio with dynamic courses, fresh perspectives, and creative participants.
Please share this opportunity with anyone you feel may be interested and qualified.