From Plasters to Portraits:
A Perceptual Cast and Portrait Drawing Workshop

A five-day Intensive Workshop with Savannah Tate Cuff


Wednesday, August 22 – Sunday, August 26
Registration Deadline: August 15


Workshop Schedule
Wednesday evening, Aug. 22
6-9pm: The Foundation: Portraiture Basics from the Drawing Center's Cast Sculpture Collection

Thursday evening, Aug. 23
6-9pm: The Foundation Continued: Portraiture Basics from the Cast Sculpture Collection

Friday evening, Aug. 24
6-8pm: Warm-Up Portrait Drawing: Quick Drawing with Live Model #1

Saturday, Aug. 25*
10am-5pm:* Portrait Drawing: A One-Day Drawing with Live Model #1

Sunday, Aug. 26*
10am-5pm:* Portrait Drawing: A One-Day Drawing with Live Mode #2

* (with a one-hour lunch break)



[ Registration Closed ]




Description

This workshop brings Savannah Cuff back to Manifest for a third year in a row, following up on her previous highly successful workshops at the Drawing Center. This year's workshop focuses on a valuable set of drawing and observational techniques associated with the traditions of portrait drawing. These techniques—as taught by Savannah, one of our region's greatest figurative artists—will encourage participants to become more visually responsive to both the individuals around them and the world we inhabit. Cuff's process provides an organized opportunity to slow down and contemplate nature through observation and drawing media.
Participants in this workshop will be guided through the complete process of drawing a realistic, graphite portrait. It will begin with the "block-in," which establishes an accurate likeness, proportion, and structure in a linear mode. In the first two sessions of the workshop, artists will practice the "block-in" using the Center's cast sculpture models. Casts are an excellent way to train an artist's eyes to see flat shapes. After the block-in is completed, participants will learn how to render form in a rational way, according to the light source. Insights gained from the time spent with the casts will then be carried into working with two live models during the weekend sessions. Individual critiques and demonstrations will be given throughout. All levels welcome!
Additionally, this workshop will acquaint participants with the following topics:
Accurate, observational measuring techniques
Basic and advanced graphite handling methods (controlling line quality, stippling vs. hatching, etc.)
Developing a two-phase drawing approach ("block-in" for an accurate likeness vs. lighting-based modeling for a sense of personality)
Tuition:
$400



Class Size:
Minimum: 5 / Maximum: 12
Materials List:
HB Graphite Pencils (recommendation: blue Staedtler brand)
Kneaded Eraser
Hand Mirror
Knitting Needle
Plum Line
18 x 24 sketch paper
(recommended, but not necessary- one sheet of Fabriano Artistico Hot Press 140 lb paper)
Level of Study: All levels are welcome! From Plasters to Portraits is geared toward participants sincerely curious about effective observational strategies and the most fruitful portrait drawing techniques. Participants will have many opportunities to explore tested approaches to drawing development and receive feedback in a supportive classroom environment.




---

LOCATION: All courses are hosted at Manifest's Drawing Center Studios in Madisonville at 4905 Whetsel Avenue (second floor) (see map and direction links below). Manifest's studio facility provides two classrooms totalling nearly 4000 square-feet. The studios are outfitted with professional equipment, furniture, and study aids.

Drawing horses and easels as well as storage shelf space are available on a first-come first served basis. Supplementary seating, including chairs, stools, and cushions is also available. Course participants should provide for their own supplies and drawing board.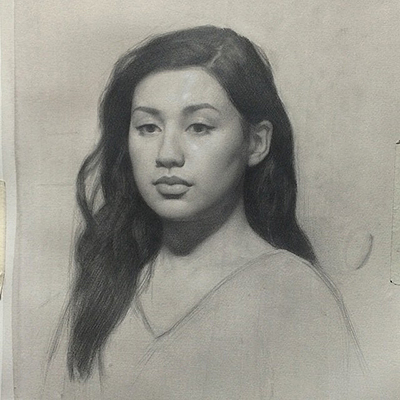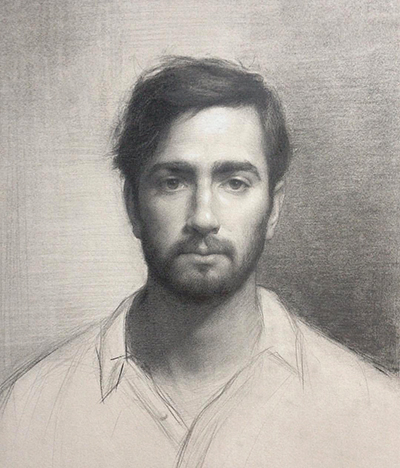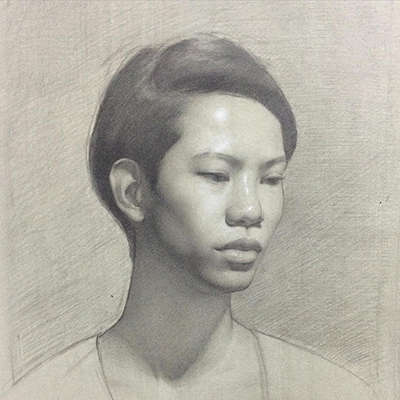 Drawings by Savannah Tate Cuff
---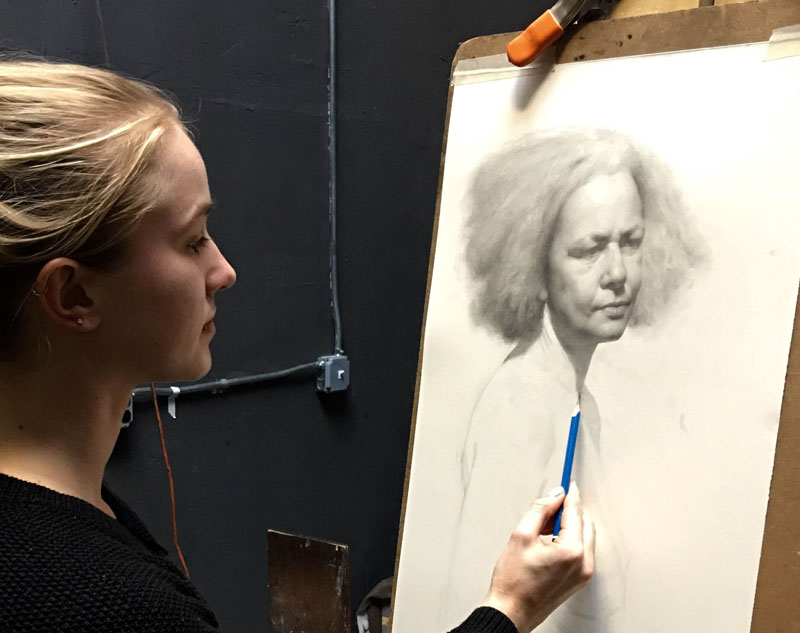 About the instructor: Savannah Tate Cuff is originally from Cincinnati, Ohio where she attended Walnut Hills High School. She graduated from Angel Academy of Art in Florence, Italy in 2014 and went on to study at Grand Central Atelier in New York, New York. Savannah was an instructor for Grand Central Atelier's part time program and completed the four-year program in 2018. Savannah has concentrated her studies on figure painting and portraiture. She participated in the Hudson River Fellowship, received the La Napoule Art Foundation Residency in France, and is a three-time winner of the ARC Scholarship. In 2016, she received first place in the Figure Drawing Competition at Grand Central Atelier. She currently lives and works in New York City.