Alternative Portraiture

Instructed by Shelby Shadwell



Sundays, 1:30-4:30pm
November 28 – December 19, 2021



Registration Deadline: November 25, 2021


[ REGISTER HERE ]



Description:
Part of the enjoyment of creating visual artwork is the ability to employ creative license to the process, sometimes with materials and techniques and sometimes with imagery and composition. In this class, students will think critically and conceptually to reflect on alternative ways of depicting portraiture and build upon prior experience and skills through the composition and creation of a portrait (or portraits) through other means than one may intuitively use. While not prerequisites, this course builds upon the concepts and skills covered in An Introduction to the Drawn Portrait and Engaging the Self Portrait.
Objectives - Students taking this course can expect to:
Understand and apply the use of format to the picture plane and/or three-dimensional space to compose a portrait through alternative means.
Use thumbnail and other preparatory sketching processes for the purpose of resolving compositional and conceptual problems before final production.
Apply concepts of measurement, positive/negative shape, line variation, inherent value, light and shadow pattern, illusions of depth and volume, and the principles of design in relation to portraiture – and learn how to break these "rules" more effectively when relevant.
Develop a greater ability to visually communicate with a concept in mind and a more unique personal voice.
Demonstrate an increased ability to critique their and others' drawings with regard to composition, subject, and expressive intent.
Exhibit familiarization with alternative portraiture in an art historical context.
Tuition: $170



Class Size:
Minimum: 4
Maximum: 12
Materials List: (link to pdf)
Level of Study: This class is suggested for individuals with some observational drawing experience. Basic knowledge of abrasive materials such as charcoal and pastel is beneficial.



---

LOCATION: Unless otherwise specified, all courses are hosted at Manifest's Drawing Center Studios in Walnut Hills at 656 E. McMillan St. (second floor) (see map and directions below). Manifest's new studio facility provides two studio classrooms, private lesson space, a darkroom, film processing room, and a multi-purpose lecture and class meeting space all totaling over 4000 square-feet. The studios are outfitted with professional equipment, furniture, and study aids.
Map to Manifest's Walnut Hills Studios | Studio Calendar | Darkroom Calendar

Sam Crosby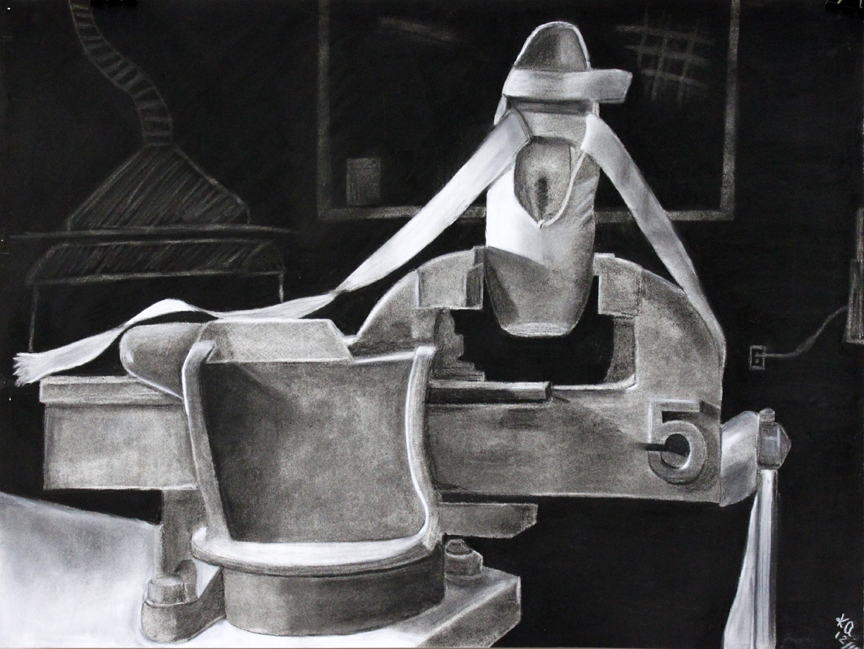 student work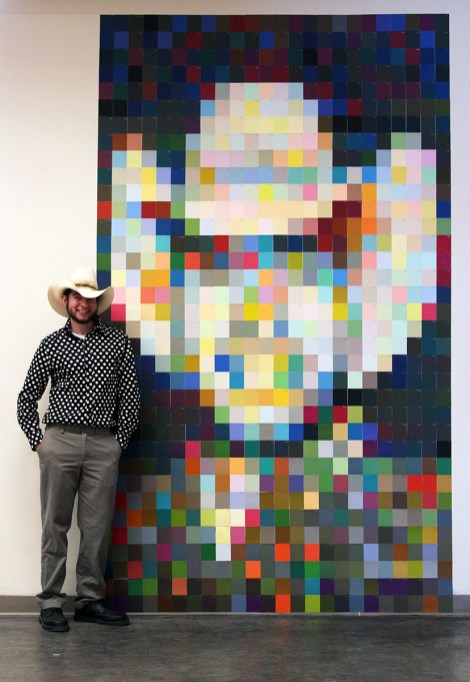 student work
---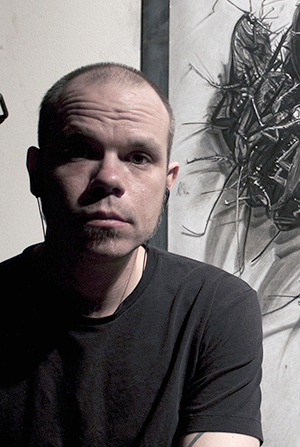 About the instructor:
Shelby is currently an Associate Professor in the Department of Art and Art History at the University of Wyoming teaching all levels of drawing courses. Born and raised in Springfield, Missouri, Shelby received a BFA in 2003 from Washington University in St. Louis and an MFA in 2006 from Southern Illinois University Carbondale.
A two-time recipient of the Visual Arts Fellowship from the Wyoming Arts Council, Shelby actively exhibits across the nation. His more recent exhibitions include LIKE AND SHARE IF YOU AGREE!!!, a solo show at the South Bend Museum of Art, DRAWN at Manifest Creative Research Gallery in Cincinnati, OH, and Drawing Discourse at the University of North Carolina Asheville. Shelby was awarded a solo exhibition at the APEX Space at the Portland Art Museum in OR in 2016, and his work is included in their permanent collection.
For his research sabbatical from 2021–2022, Shelby has accepted the Manifest Artist Residency Award (MAR), and he is very excited about making new work in Cincinnati and collaborating on educational opportunities at the Drawing Center.
Learn more about Shelby's work at
Web: www.shelbyshadwell.com / Instagram: @shelbyshadwell