Sequential Art and the Visual Narrative – The Sequel
Instructed by Katie Baker


Sundays, 10am-1pm
October 17 - December 12*
*No class meeting on November 28


Registration Deadline: October 14, 2021
NOTE: This class will be a hybrid of online and in-person meetings. Online meetings will be held via Zoom. In-person meetings will be held at our Walnut Hills studios, 656 East McMillan St, 45206, and will require mask wearing.

[ REGISTER HERE ]



Description:
Sequential Art and the Visual Narrative is a study of images, the space between images, and the meaning made by linking images together through proximity.
This class will suit both students who have previously studied sequential art-making, and those who are new to the practice.
Students will practice communicating through juxtaposed images arranged in deliberate sequence and learn how principles like rhythm, movement, and placement can both create the illusion of time passed and reinforce/reveal important ideals not available to the singular view.
Along with the topics covered in this course, students will investigate:
the effect of text on images
narrative and non-narrative sequencing
a variety of different methods of image-making include drawing, photography, and collage.
Tuition: $325



Class Size:
Minimum: 4
Maximum: 12
Materials List:
Numerous sources for collage - printed materials, magazines, etc.
Colored papers - cardstock, construction, "scrapbook" papers (some to be provided by instructor)
Ex-acto knife and blades
Ruler
Pencil set
Preferred drawing material - pencils, inks, charcoal, etc.
Camera or camera phone
Illustration/Bristol/Mixed Media paper sheets or pad, 14 x 17
Level of Study: This class is suggested for individuals with some observational drawing experience. Basic knowledge of drawing materials and techniques is expected. Projects will not be limited to drawing alone, however.

---

LOCATION: This class will be a hybrid of online meetings (held via Zoom) and in-person meetings (at our Walnut Hills studio – 656 East McMillan, 45206). The instructor will work with students to determine the most productive type of meeting for the evolution of the course work. She will communicate the schedule for each meeting well in advance and in accordance with developing recommendations of healthcare professionals.

Map to Manifest's M1 Studios | Studio Calendar | Darkroom Calendar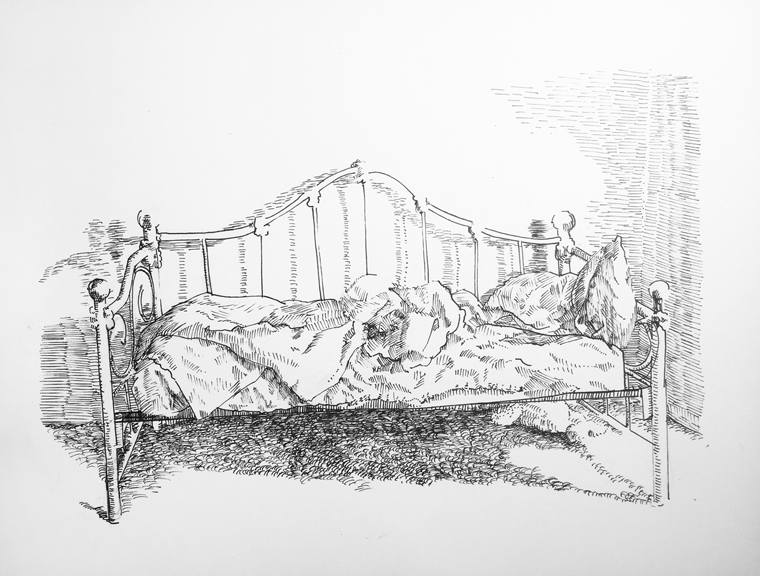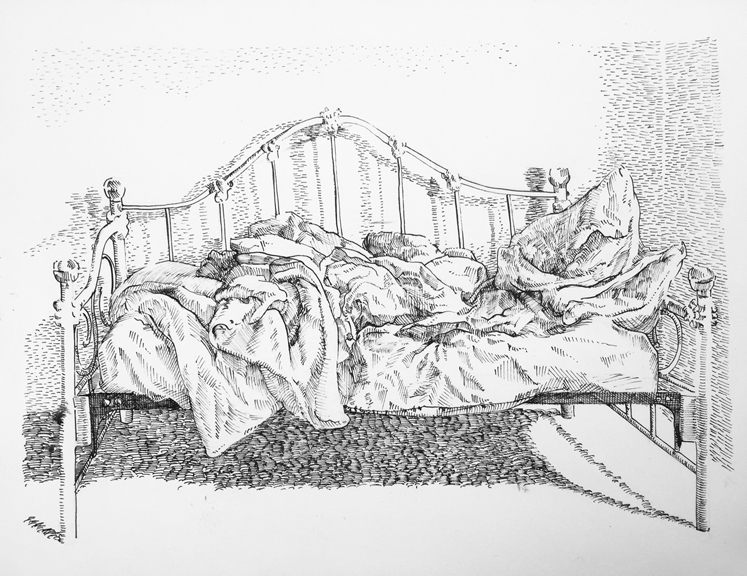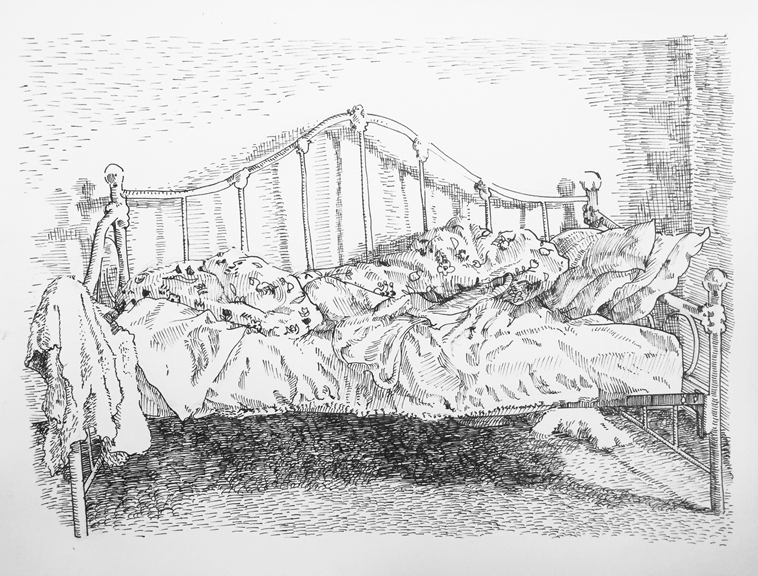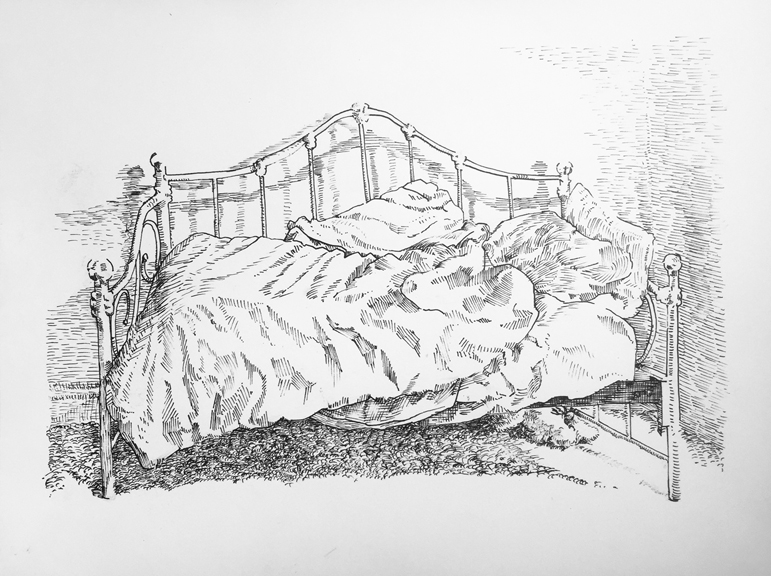 Katie Baker
---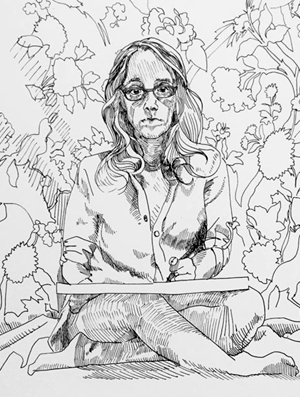 About the instructor:
Katie Baker is an artist living, and maintaining a studio, in Covington, Kentucky. She received her MFA from the University of Massachusetts Amherst in 2012, and has since worked with thousands of contemporary works of art by artists from all across the United States and beyond while serving as Exhibition Coordinator and Curatorial Assistant at Manifest Gallery. She has instructed courses in drawing, painting, and photography at Northern Kentucky University, the University of Massachusetts Amherst, and with the Summerfuel International College Prep Program.
Her artistic practice includes drawing and installation works that examine reality-based narratives and fictions. Baker's drawings and installations are constructed to enhance, comprehend, or obfuscate reality. Her creativity is influenced by observational drawing practices, magical realism, family/personal/cultural symbols, science fiction & fantasy, and comic books.
She's a personal fan of birds, bats, and alien conspiracies.