DARKROOM (Re)FRESHERS
Instructed by Michael Wilson


Schedule:
The first Sunday of every month unless otherwise noted on our Darkroom Calendar 3:30-5:30pm
REGISTRATION DEADLINE:
Please register at least 24-hours in advance.


[ REGISTER HERE ]


Tuition: $50 per session (Includes entry into Sunday Open Lab)


Class Size:
Minimum: 2


Description: Has it been a while since you've been in a darkroom? Would you like to try developing film and printing in the darkroom for the first time? During each Darkroom Refresher, Michael Wilson will be demonstrating the procedures and fundamentals of black and white film processing and enlargement printing in the darkroom. After participating in the refresher, stay for the Open Lab from 6-10pm to try the processes out yourself, and receive one-on-one feedback from Michael who will stick around to moderate the Sunday Lab.
Note: Students who complete this workshop will be qualified for accessing the community darkroom during Open Lab hours, and will not need to complete an Orientation Session.
Materials List:
A pencil/pen and notebook will be needed for taking notes.

Please bring film and photographic paper (RC or Fiber) if you plan on using
the darkroom after the class, during the Open Lab.
Level of Study: All levels are welcome. This course is appropriate for those with or without darkroom experience.




---
LOCATION:Unless otherwise specified, all courses are hosted at Manifest's new facility at 'M1' in Clifton at 3464 Central Parkway (see map and directions below). Manifest's new facility provides multiple studio classrooms, private lesson space, a darkroom, film processing room, and a multi-purpose lecture and class meeting space as well as on-site parking, grounds and exterior spaces in which to relax, discuss, and make art. The studios are outfitted with professional equipment, furniture, and study aids.
The Manifest Drawing Center darkroom was made possible by support from FotoFocus; The John A. Schroth Family Charitable Trust, PNC Bank, Trustee; and The Ohio Valley Foundation, Fifth Third Bank, Agent; as well as contributions from many individual donors. The 2020 relocation of the Manifest Drawing Center to our current location in Walnut Hills was made possible by a contribution from the William S. Rowe Foundation.

Map to Manifest's M1 Studios | Studio Calendar | Darkroom Calendar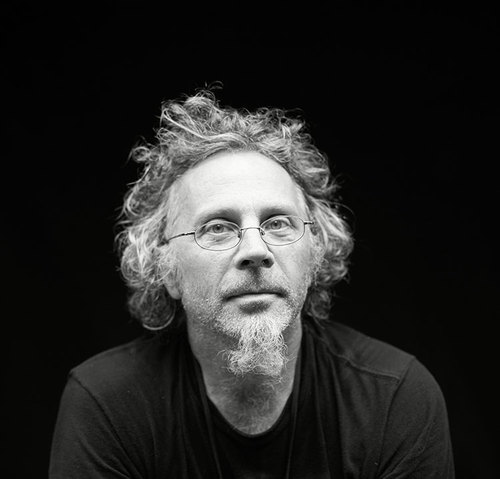 About the instructor:
Michael Wilson is a life-long resident of Cincinnati residing in Price Hill. He developed his interest in photography while attending Northern Kentucky University where he earned a bachelor of fine arts in 1981. His work has been featured in numerous exhibitions at such local venues as Baker Hunt Foundation (Covington, Ky.); Thomas More Gallery, Thomas More College (Crestview Hills, Ky.); In Situ Gallery (Cincinnati, Ohio); Carnegie Visual & Performing Arts Center (Covington, Ky.); as well as the Cincinnati Art Museum and Contemporary Arts Center. Wilson's photographs have been exhibited regionally at the J. B. Speed Museum (Louisville, Ky.); Rosewood Arts Centre (Kettering, Ohio); and Cleveland Center for Contemporary Art (Cleveland, Ohio). His work is represented in the Cincinnati corporate collections of E. W. Scripps; PNC Bank; Frost & Jacobs; Deloitte & Touche; and Duke Energy. He is also represented in the collections of the Cincinnati Art Museum and the J. B. Speed Museum. In addition, his images have been featured in more than three hundred photographic projects working with musicians and record labels.

Among the many artists Michael has photographed are: Lyle Lovett, Robert Plant, B. B. King, Waylon Jennings, Randy Newman, Emmylou Harris, Bill Frisell, David Byrne, Philip Glass, Dawn Upshaw, and Doc Watson. His clients include: Nonesuch Records, Warner Brothers Records, Sony Music, Capitol Records, Alfred A. Knopf, Penguin Putnam, Mother Jones Magazine, Health Magazine, Uncut Magazine, and Pentagram Design.